62-64 Highgate High Street N6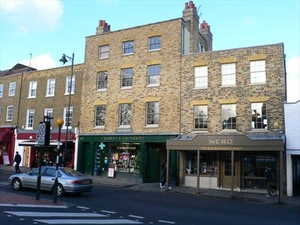 Acting on behalf of Doonfiny Investment, Gilmartin Ley sold the freehold interest in 62-64 Highgate High Street to a private family property company for £5.25m.
Gilmartin Ley have been advising Doonfiny for several years in respect of lettings, rent reviews and valuation matters and this is the first time the property has changed hands for over 50 years.
The property comprises office space, two retail shops, and three flats and is producing a current income of £348,359 p.a.. The average unexpired term of the commercial accommodation (80% of the current income) is c. 4 years. Two of the units are vacant: an office of 1,467 sq ft and a workshop with development potential of 486 sq ft.
The purchase completed in May 2010.
Please have a look at the dedicated website we created for further information.
See this page on your smartphone