About us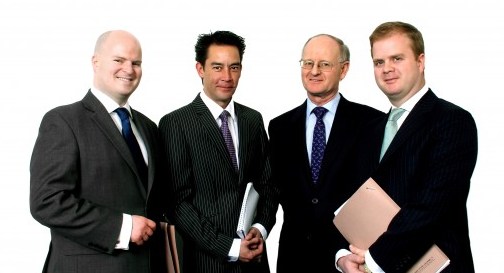 Founded in 1979 by Michael Gilmartin FRICS, Gilmartin Ley is an independent firm of property consultants, commercial estate agents and estate managers providing timely, confidential, and strategic professional advice aimed always at protecting and adding value.
Gilmartin Ley provides a full range of services from property management, acquisitions, sales and lettings of commercial property through to development consultancy, valuation and landlord and tenant representation. We have a particular strength in acquiring, selling and valuing land for commercial and residential development and at creating realisable value from development sites – whether it be to build a new warehouse or to develop flats.
Our clients include international companies, schools, religious institutions, homeowners, private investors, pension funds and solicitors. The size of our clients' estates varies from a single flat to a portfolio of properties.
Based in Islington and Winchmore Hill in London, we serve Inner London, extending to the Home Counties, inside and outside the M25.
The team at Gilmartin Ley, including five Chartered Surveyors, comprises:
Michael Gilmartin FRICS, Chairman, RICS Registered Valuer
Chris Gilmartin BSc (Hons) MRICS, Director - Investment Development & Leasing
James Gilmartin MBA BSc (Hons) MRICS, Managing Director, RICS Registered Valuer
Joe Salmon MRICS, Director - Valuation & Professional, RICS Registered Valuer
Jill Evans, Director - Property Management
Peter Sharp BSc MFPWS, Senior Associate - Building Surveying
Katy Gilmartin BA (Hons), Marketing Manager
Paul Duke BSc (Hons), Senior Surveyor
John Goedecke FRICS, Consultant Building Surveyor
Nick Sutcliffe MSc MRICS MFPWS, Consultant Building Surveyor
In addition to the Gilmartin Ley team, we work with a wealth of professional contacts in the property business including planning advisors, architects, solicitors, land surveyors, quantity surveyors and geotechnical experts, and put professional teams together to ensure our clients' requirements are met.
If you are looking for a London Chartered Surveyor, Valuer, Development Consultant or for property management expertise we would be delighted to hear from you.
How to find us:
Islington - 18 Compton Terrace, Islington, London N1 2UN
Winchmore Hill - 59c Station Road, Winchmore Hill, London N21 3NB
Legal information:
Gilmartin Ley is a trading name of Gilmartin Ley Limited, registered in England (registered number 2201161).
The registered address for Gilmartin Ley Limited is 59c Station Road, Winchmore Hill, London N21 3NB.