Homeowner Services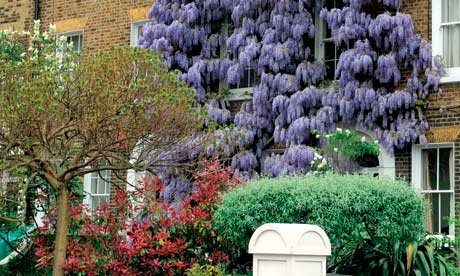 As Chartered Surveyors, we offer professional advice which means decisions about buying a new home or extending your lease can be made on a well-informed, and less stressful, basis. The services we offer homeowners and homeowners-to-be fall into two main categories:
Building surveys
According to research by the BBC, it is estimated that on average only 20% of home buyers commission a professional survey - surprising given buying a flat or house is such a big investment. The vast majority of residential properties in North London are over thirty years old, with a great deal being over 70 years old. It is common for such buildings to have problems, some of which may be readily apparent to the untrained eye but most of which won't be (don't assume that the a property is in good condition just because it has been decorated...). Problems such as structural movement or dampness can be very costly to fix and this is the thinking behind our clients asking us to arrange for a building survey to be carried out. A building survey is a comprehensive, detailed report which will not only bring to the reader's attention the items of disrepair, but will provide an estimate of the cost of dealing with the repair. Of course it is unusual to try to negotiate a reduction in the purchase price to reflect a known problem, but our clients find the cost estimate useful when they really like the flat or house but need to make an adjustment to the purhase price to reflect the unexpected cost of repairs.
If you are buying a leasehold flat, it is likely that you will be responsible for a proportionate part of the cost of repairs of the common parts and structure e.g. the roof - it is important to be aware of this liability and our clients who are generally commission a building survey unless the property is very recent and is still covered by an NHBC or similar guarantee.
The right time to arrange a building survey is once the house or flat is "under offer" i.e. you have agreed the purchase price. If the market conditions allow i.e. if there is time available you may also want to ask your solicitor to confirm that there are no obvious title defects before commissioning the survey. This is especially the case with leasehold flats.
For more detail on our building surveying capabilities please go to this link. If you have any questions or would like to arrange a building survey please call us on 020 8882 0111.
Lease extensions and collective enfranchisement
For clients who have a leasehold flat where the lease needs to be extended or where a group of leaseholders in a block has formed to collectively enfranchise (buy the freehold) we offer valuation and negotiation services. This is an area of statutory valuation which changes on an ongoing basis and it is always advisable to seek professional advice.
Please refer to our dedicated website containing lots of information about lease extensions and buying the freehold: Extend Now.
If you have any questions or would like to arrange for a valuation to be carried out please call us on 020 8090 2465.